Can you believe we are already two weeks in to 2021! It's been a while since my last post and this is my first blog post in the New Year! It's January, and if you live in Ontario that means we are smack dab in the middle of winter!  At the moment we are once again in a lockdown and many indoor businesses such as restaurants, malls and gyms are closed, the only way to stay active is to go outside. I've been making it a point to exercise and stay active this Winter and was looking for a warm parka that was also long enough.
I generally wear a lot of skirts and dresses, even in the winter so I needed a jacket that was both functional, warm, long and stylish. I was so thrilled when I came across the Eva B Long II Parka from Toboggan Canada.
Toboggan Canada
Toboggan Canada is a winter apparel brand founded in 1977 by two brothers. The brand focuses on functionality, protection from extreme cold temperatures and style. Toboggan jackets are filled with responsibly sourced down from their exclusive down partner. Their responsible sourcing and proprietary cleaning processes allow them to offer customers comfort and peace of mind in knowing their product is filled with the best insulation on and for the planet.
Eva B Long II Parka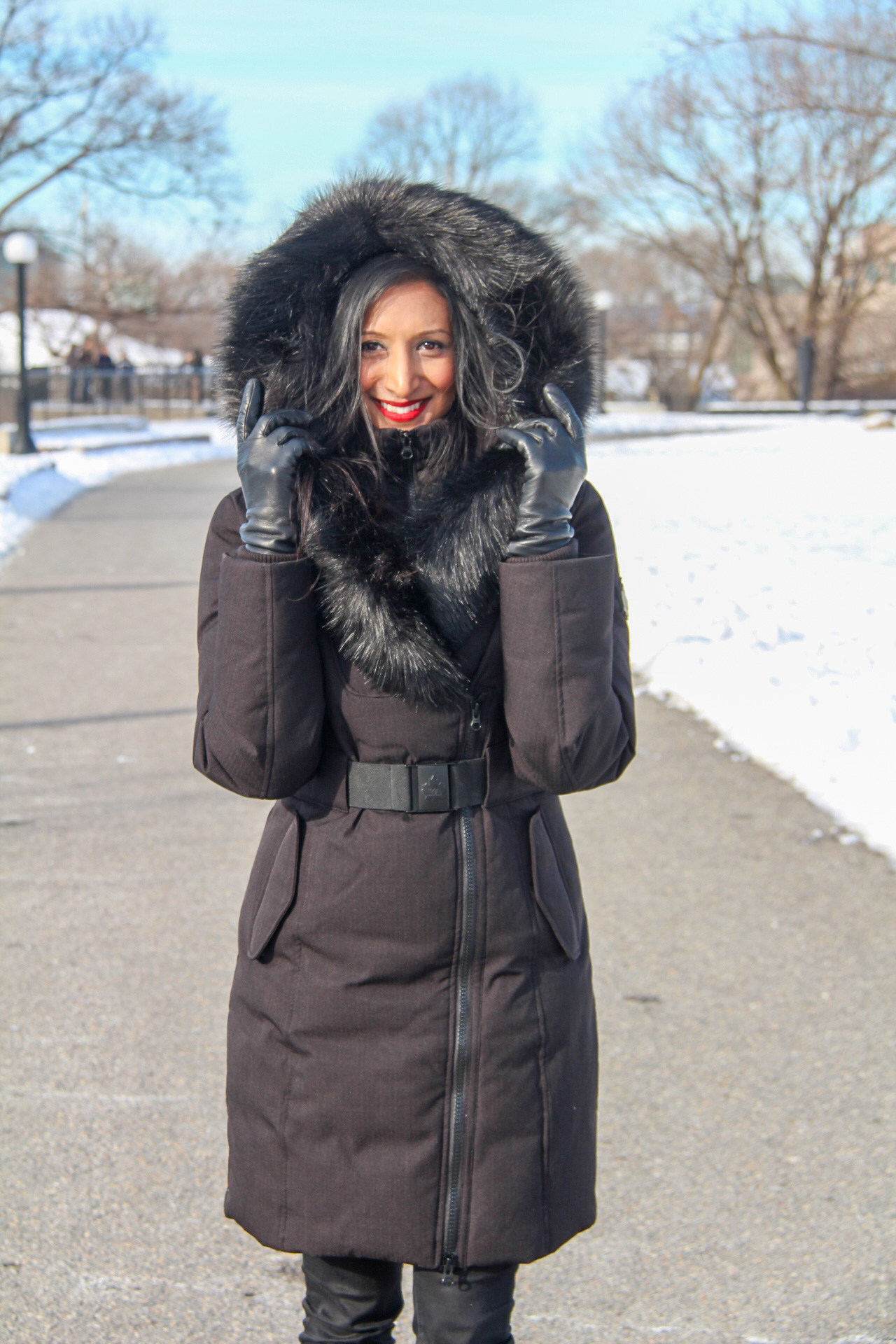 The Eva B Long II Parka is a knee length jacket that comes with a second vest-like enclosure for extra protection from the cold. I especially like the diagonal zipper which gives this piece more style and flare. The faux-fur sweetheart neckline gives the parka that added touch of elegance. Unlike most parkas this jacket is form fitting and includes a belt for a more figure flattering, stylish look. The faux-fur trim is also an excellent barrier against the cold and the wind. Another feature I like about this jacket is the polar fleece lined pockets and magnetic closure on the pockets, no more struggling with buttons or zippers!
Toboggan Canada offers a wide range of stylish and functional jackets to choose from, there's something for everyone in their collections. I highly recommend checking out this Canadian brand. After all who understands winter better than a fellow Canadian?