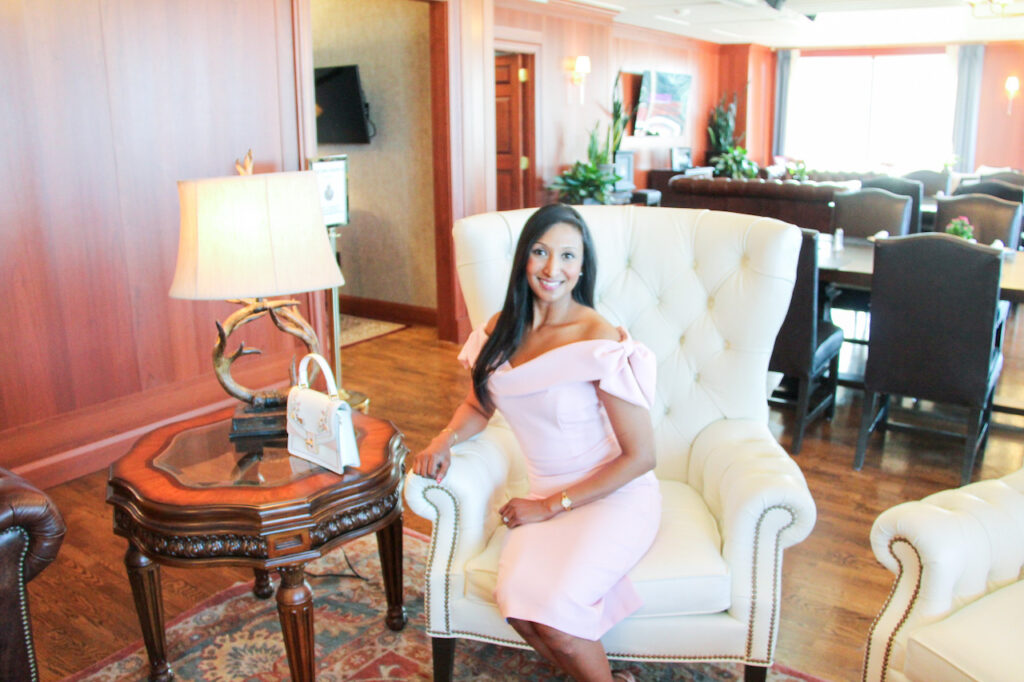 The Rideau Club
Last Fall I decided to re-join the Rideau Club. Many people in Ottawa may not know about the Rideau Club but it has been around before confederation. The Rideau Club is a private members club located in Ottawa. It was founded in 1865 by Sir John A McDonald and Sir George-Étienne Cartier.  Over the years the club went through many changes and expansions, including permitting women to visit and later join the Club as members. The Rideau Club has been located at 99 Bank St. since 1983 and sit atop the building on the 15th floors, offering what are arguably the best views of Ottawa and the parliament buildings.
Why I joined the Rideau Club
I mentioned my decision to re-join the Club; Sashien and I originally joined the Rideau Club in 2018 however with our busy schedules and the pandemic that followed we didn't have much time to frequent the Club. We left the club in 2020. Throughout the pandemic as most work was remote or online I found my network was slowly declining. It was increasingly difficult to make new business and professional contacts, let alone new friends. As  I went back to teaching in-person and on campus I realized I really didn't have the connections I needed to support my students with their requests for more insight on international trade. I had always enjoyed the Rideau Club and the business and personal connections I made there. I decided to renew my membership as I was seeking to grow both my professional and personal networks.
Networking Opportunities
Networking has never been more important and as an author of a book on how to network I found seeking out my own networking opportunities very difficult in a post pandemic world.  I really enjoy the weekly networking events hosted by the Club along with monthly luncheons, conferences and seasonal events. The Rideau Club also has a monthly Femme Nuit, or ladies night event which features notable speakers and also has a charitable component. I've enjoyed attending these events and made a host of new friends and professional contacts as well. Most clubs also have their own little groups or clubs within the club that you can join. I recently joined the Book Club and I really enjoyed the themed dinners. Clubs are also a great way to give back and you can volunteer to join committees within your home club as well; volunteering is another great way to network and meet new people.
A Place to Work
Private Members clubs often offer meeting rooms and workspaces to their members. On days that I'm not on campus I've enjoyed spending some time working at the Club. The change of environment is both healthy and motivating. These Clubs are also a great place to host meetings and events if you are indeed in a home-based or remote job.  Some Clubs also rent out meeting rooms to members for a fee but it depends on the club itself. Most clubs also come with restaurant and banquet facilities onsite and are also convenient for business lunches, dinners or more formal events such as fundraisers and even weddings.
Reciprocal Clubs
Most private members clubs are part of the IAC, international associate clubs network. For example members of the Rideau Club have access to over 200 clubs worldwide as associate members. Sashien and I had the pleasure of visiting some reciprocal clubs on our recent trips to Vancouver and Toronto earlier this year. I visited the Vancouver Club and the Terminal City Club in Vancouver and we visited the Granite Club in Toronto.
If you love to travel then you must take advantage of the reciprocal clubs as some fo them even offer onsite accommodation in addition to their meeting, dining and leisure facilities.
Investment Required
All private members clubs have a membership fee and sometimes a joining fee. These charges vary by club and also depend on the type of amenities the clubs offer. Many people view private members clubs as elitist or out of reach, but as a member of one I can tell you it's quite the opposite.  What they really are is a space to work, network, socialize and enjoy with like minded, driven individuals. I find there are many misconceptions when it comes to these clubs which are just that, misconstrued. If you're looking to elevate your network, learn new skills or even make new friends then private members clubs are a great option. There also different types of membership based on age and location, and most clubs offer spousal memberships for your partner as well.