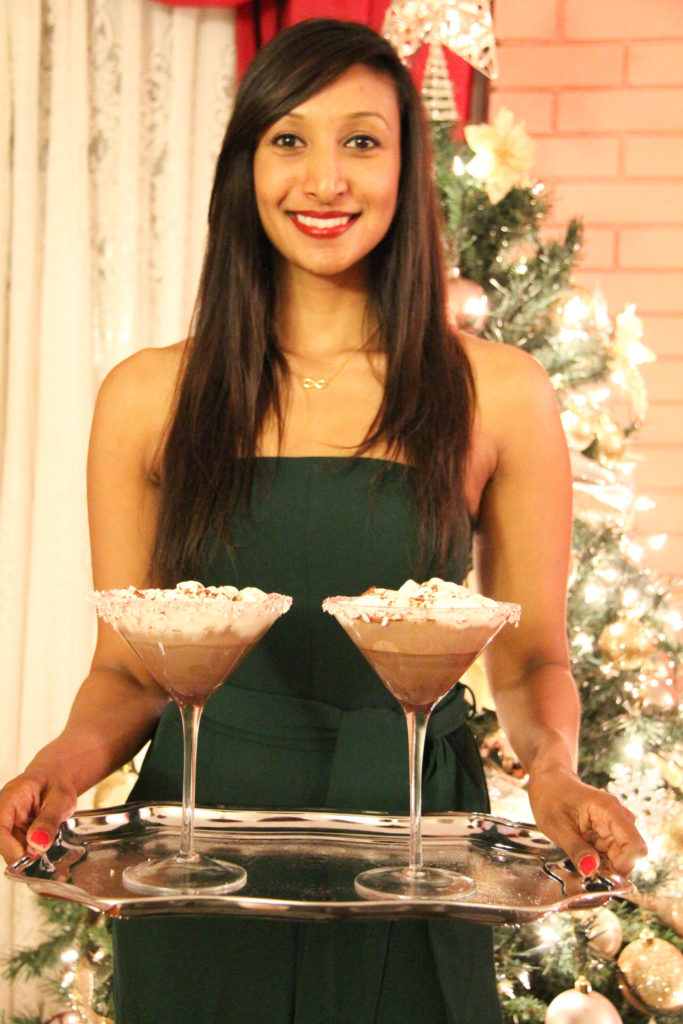 One of the things I love most about Christmas are the parties and entertaining. I enjoy hosting friends and family. In the coming days I'll be sharing a few of my favourite Christmas cocktails.
If you love chocolate, coffee and mint together then Peppermint Chill is the drink for you. It's very easy to make and a nice treat to indulge in during the holidays 😉
To make the Peppermint Chill you'll need: Peppermint Mocha Kahlua (it's a limited edition flavour that's usually available around Christmas time), Bailey's, Chocolate Ice Cream, Martini Glasses and Candy Canes.
Prep the glasses:
Place the candy canes in a plastic bag and crush them to form small chunks
Mix equal parts sugar and water in a pan and bring it to a simmer
Dip the rim of the Martini glass in the sugar and water mixture and then in the crushed candy canes. Ideally the candy cane dust should coat the rim of the glass.
Before making the drink take the ice cream of out the freezer and let it sit for 5 mins so it softens.
Mix the drink:
In a shaker place one and a half scoops of ice cream
Add 1 shot  glass of Kahlua (approx. 1.5oz)
Add 1 shot glass of Bailey's (approx. 1.5oz)
Shake well for about 2 mins
Pour mixture in the the Martini glasses
Top with whipped cream and cocoa power
ENJOY!