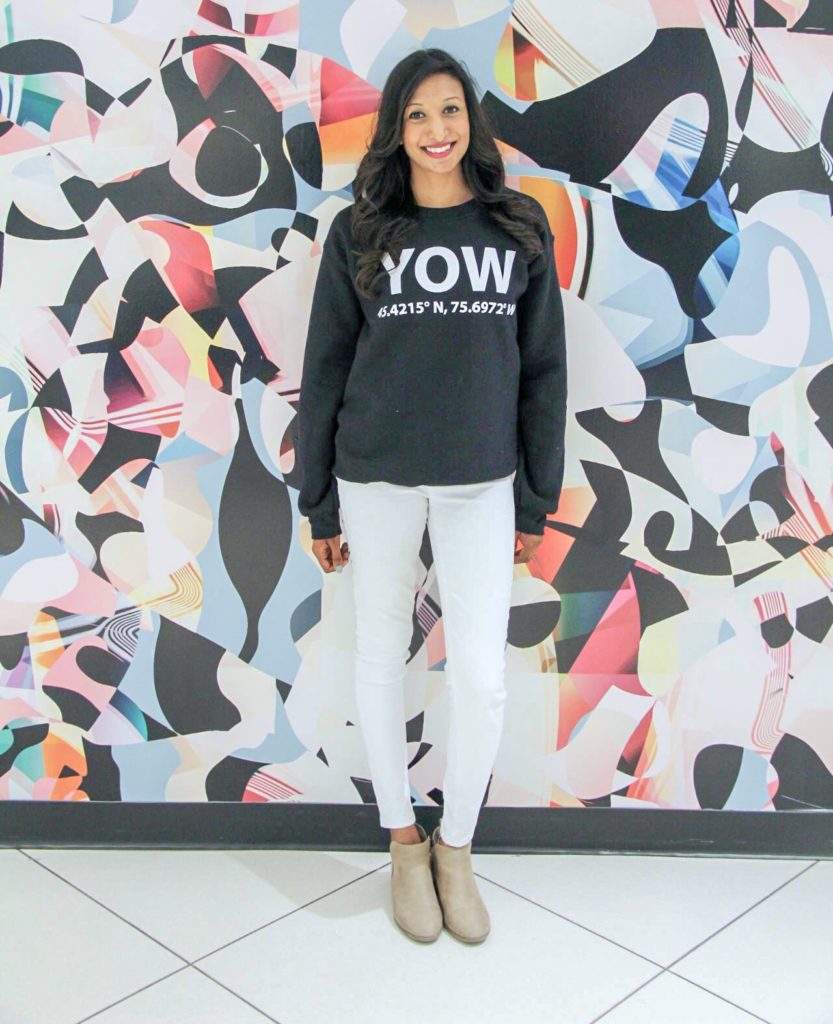 You've probably noticed a few posts on my Instagram and Facebook accounts where I mention Marquee Noir. I'm really excited to share my collaboration with Marquee Noir with everyone! You're probably wondering just what Marquee Noir is right?
Marquee Noir is a Canadian clothing company based in the GTA. They make sweatshirts, t-shirts and caps all bearing the names of Canadian cities or slogans. What's really interesting about their merchandise is that they often have the airport code of Canadian cities along with the coordinates for each city printed on them. What a neat idea! I thought it was novel which is why I purchased the YOW sweatshirt. Their apparel is great for showing your Canadian pride or just looking chic at an airport or in the air 😉
The best part about this company is that they plant a tree for every order they receive. I love the fact that their fashions have a purpose. Shipping is quite fast too especially within Canada and you can track the progress of your order. Their customer service team is always ready to answer questions and address concerns.
I'm super excited to team up with this Canadian company and offer all my friends and followers a 15% discount on their Marquee Noir orders.
Just use the promo code: WKND
Happy shopping!