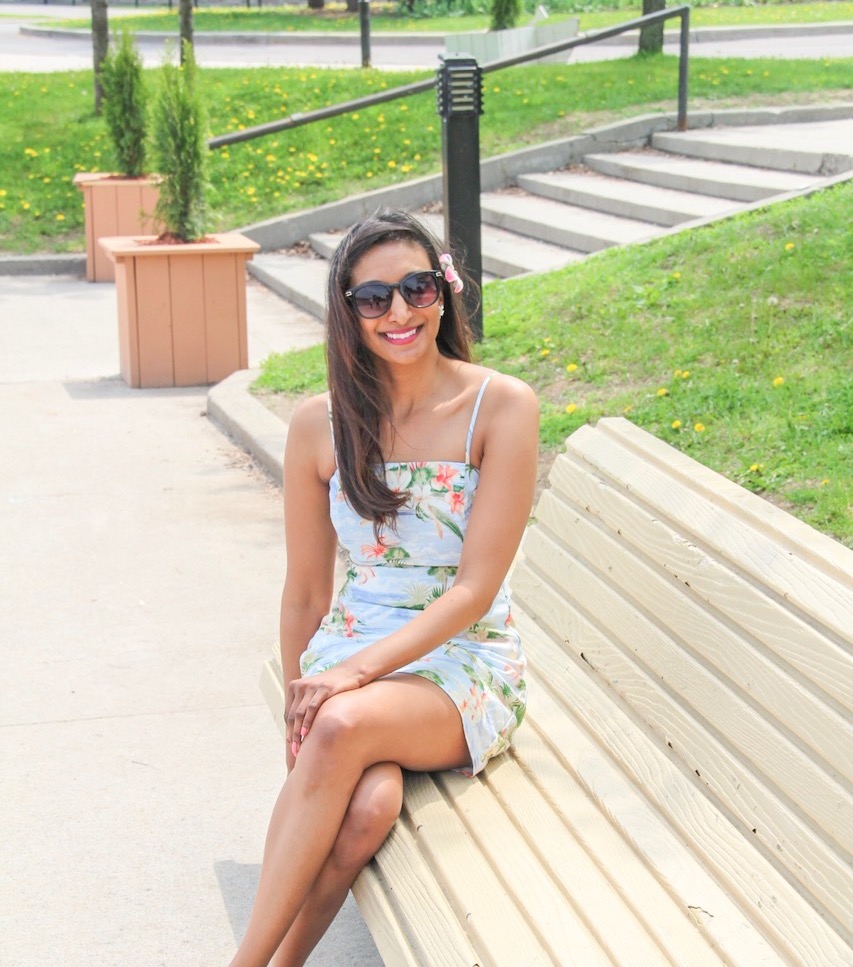 If you've been following my blog you probably know that I have a soft spot for anything tropical. Maybe it's because I'm originally from the tropics (shout out to all my Sri Lankans!). Whatever the reason I just can't say no to anything tropical, so when I saw this tropical beach dress I simply had to have it! How perfect is this dress for a day at the beach or a summer afternoon out with friends?
The print on this dress is like an instant vacation. I love anything to do with beaches and this dress in particular reminded me of a dress I'd seen years ago on t.v. I may be dating myself here but growing up I was a fan of the show Friends. I remember an episode where the group went to a beach house and Rachel had on this tropical beach print dress. I always liked this dress and over the years tried to find one like it but never had any luck. I was pretty thrilled when I found this mini version that's pretty close to it, granted hers was a maxi and mine is a mini but I still love it!
I paired this dress with my favourite palm tree sandals from Forever 21. I ordered the sandals online and haven't seen them in store in Canada yet however they do fit true to size. Since the dress is so busy I accessorized with a set of simple white flower earrings. I've linked a similar pair at the end of this post.
What do you think of the tropical trend this Spring and Summer – would you rather go to the beach or wear it and take it with you wherever you go?
Shop The Post: