Have you had a facial lately? I am so excited to announce that I've collaborated with my favourite medical aesthetician Cherine from MC Laser and Hair. I met Cherine about 3 years ago when I went in to get my eyebrows threaded. She subsequently introduced me to iS Clinical skincare products and I've been using them ever since. I wrote about my experience in a previous blog post as well.
Cherine and I wanted to create a relaxing and fun experience so we created a facial that is both rejuvenating and luxurious.
The Weekend Fashionista Facial is a customized combination of rejuvenating and hydrating iS Clinical treatment followed by the luxurious Casmara 24 Karat Gold Mask for an added revitalizing, firming and hydrating effect. I mean who wouldn't want to have their face dipped in 24K gold right? Is there anything more luxurious or decadent? This facial will leave your skin glowing, plumped and extremely energized.
This 8 step facial is 90 minute long and is a great way to relax and recharge.
The products used in this facial are:
1- iS Clinical Cleansing complex
Skin is double cleansed to insure make up removal the first round and proper skin cleansing with second cleanse. I went in to my facial with a full face of makeup and the cleansing complex takes it right off. I use this product as part of my morning and nighttime skincare routines.
2- iS Clinical Warming Honey Cleanser
This rich, luxurious treatment cleanser with the purest raw honey, royal jelly, and propolis imparts an extraordinary sensory experience, while effectively cleansing and gently exfoliating the skin. It leaves the skin ultra-hydrated and moisturized.  The Warming Honey Cleanser is massaged on the skin for 10 minutes for a deeper cleanse, gentle exfoliation and added hydration. I really enjoyed this step and it's very relaxing and great for your skin at the same time.
3- iS Clinical Rejuvenating Masque
This antioxidant rich, refreshing, and soothing masque is extremely hydrating and revitalizing. I found this step really refreshing and cooling.
4- iS Clinical Prohealth Serum Advanced+
15% L-Ascorbic Acid (Vitamin C) combined with a powerful blend of superior Olive Leaf extract and pure Vitamins A and E. This product provides powerful antioxidant protection and helps improve the appearance of blemish-prone skin. It's also great with reducing the appearance of fine lines and wrinkles
5- iS Clinical Hydracool
Hydracool serum is formulated to rejuvenate, hydrate, and visibly soothe the skin. This refreshing, powerful, penetrating serum combines superior antioxidants with essential botanicals and bio-nutrients. This product is designed for all skin types and gentle enough for even the most sensitive skin. I love the feeling of hydracool on my skin it provides an instant cooling and soothing sensation.
6- iS Clinical Moisturizing Complex

This product provides an antioxidant-rich protective barrier. It penetrates the skin and provides surface hydration while the appearance of fine lines and wrinkles
7- Casmara 24 Karat Gold Mask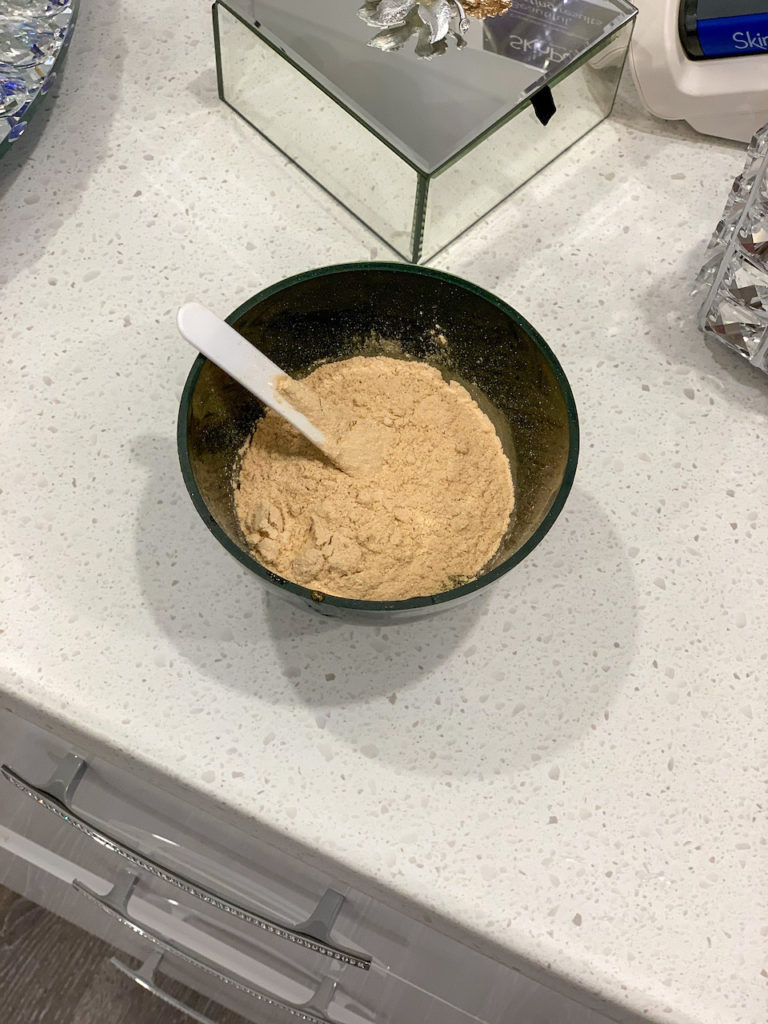 This is my favourite part of the entire facial. You literally have 24K gold dust mixed in to a mask and placed on your face. This mask is amazing and reduces the temperature of the skin by 6 degrees celsius. The gold mask is the most relaxing part of the facial as you get to relax for 20 mins while the mask does its magic.
8- iS Clinical Eclipse SPF 50
Sunscreen is so important, especially after a facial. You should always protect your skin against the sun irrespective of whether it's Summer or Winter.
I really enjoyed my experience with Cherine and I'm so excited to share it with all my followers in Ottawa. The Weekend Fashionista facial is now available at MC Laser and Hair. Booking can be done online or on Instagram.