It's that time of year again – the King's Plate, North America's oldest continuously run horse race is a week away!
The King's Plate
If you aren't familiar with horse racing around the world then you may not have heard of the this particular event. The King's Plate is Canada's most prestigious thoroughbred racing event and is aptly named after the reigning British monarch. Last year it was known as the Queen's Plate however with the passing of Queen Elizabeth II it will now be known as the King's Plate after more than 70 years.
If you're not into horse racing you can still attend the King's Plate as it is the social event of the summer in Toronto and features a day of high fashion, high stakes and lots of excitement! The event takes place on Sunday August 20th at Woodbine Racetrack. Tickets can still be purchased here:https://woodbine.com/kingsplate/tickets/
What to wear
So what exactly should you wear to such a prestigious event? I find the fashion trends seen at the Plate often mirror those at Royal Ascot, which takes place in June every year. 2023 was a great year for fashion at Royal Ascot. The main change we saw was longer hemlines! Typically ladies wear tea length dresses to racing event but this year the hemlines were definitely edging more towards a midi and maxi length. I've also observed longer hemlines in summer fashion overall with maxi skirts having their fashion moment this season!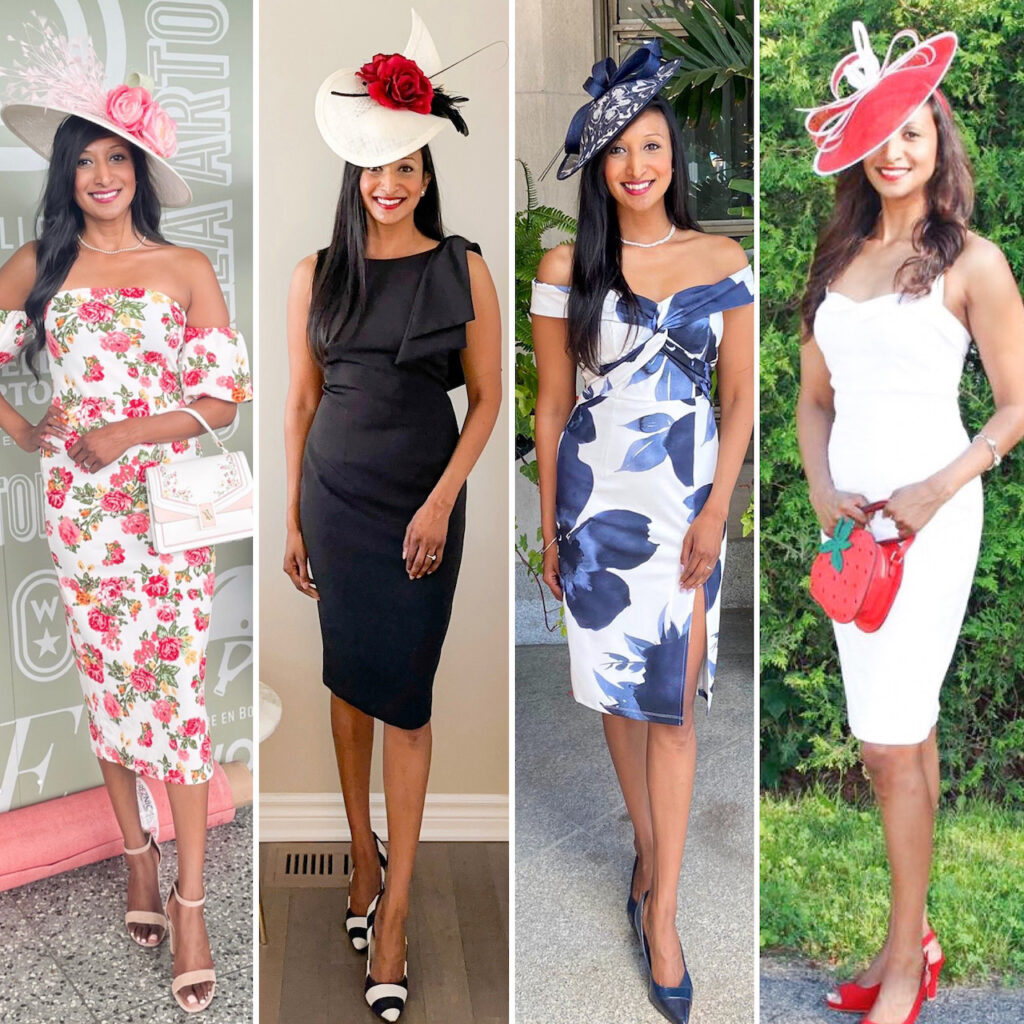 Wardrobe wise ladies often opt for dresses, although you can go for a classic suit if you're feeling up to it or a skirt and top. Generally most dresses are solid colour or feature very delicate feminine prints. Fun colours are always a winner. This year we saw the Princess of Wales in a bold red ensemble which was quite eye-catching! Gentlemen usually tend to wear suits to the Plate however since it's not as formal as Royal Ascot ties are optional. At Ascot ties are mandatory.
No race day outfit would be complete without a fabulous hat! I have quite a few hats and fascinators in my personal collection but if you are new to the world of millinery then I would suggest first picking out a dress before you pick a hat. Picking a hat first can be done too bit it is best to match your hat to your outfit. While we are on the subject of matching you should also consider matching your shoes to your outfit or hat. In general ladies wear covered shoes to racing events although you can get away with a heeled sandal as well. You can also check out the fashion inspiration section of the King's Plate website.
There is also a detailed style guide on the Ascot site which can also provide some guidance.
Will you be attending the King's Plate?