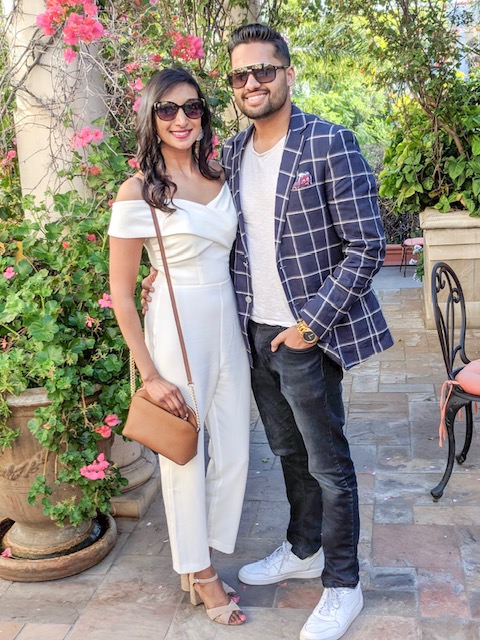 I'm back after a small break and yup it's still winter. Luckily I was able to escape the cold and head south of the border to Los Angeles for a few days. I did a bit of shopping here in Canada before my trip and one of the pieces I'm obsessed with is this white jumpsuit from H&M.
I love jumpsuits and rompers for spring and summer so when I saw this in store I just had to grab it. I wore this jumpsuit for a day of sightseeing around Los Angeles. I liked this piece as its comfy and chic.
WhatI love about this piece is that you can dress it up or down. I paired this jumpsuit with some nude sandals and a tan cross-body bag for a casual yet chic look. For a more formal look you could pair it with darker sandals and accessories as well. I think this jumpsuit would be perfect for spring or summer day or even an evening out. Are you a fan of jumpsuits?
I had such an amazing time in Los Angeles and will be sharing more about my trip in the next post. I also had a special photographer, my better half with me on this trip so I hope you enjoy the photos.
Shop The Post: