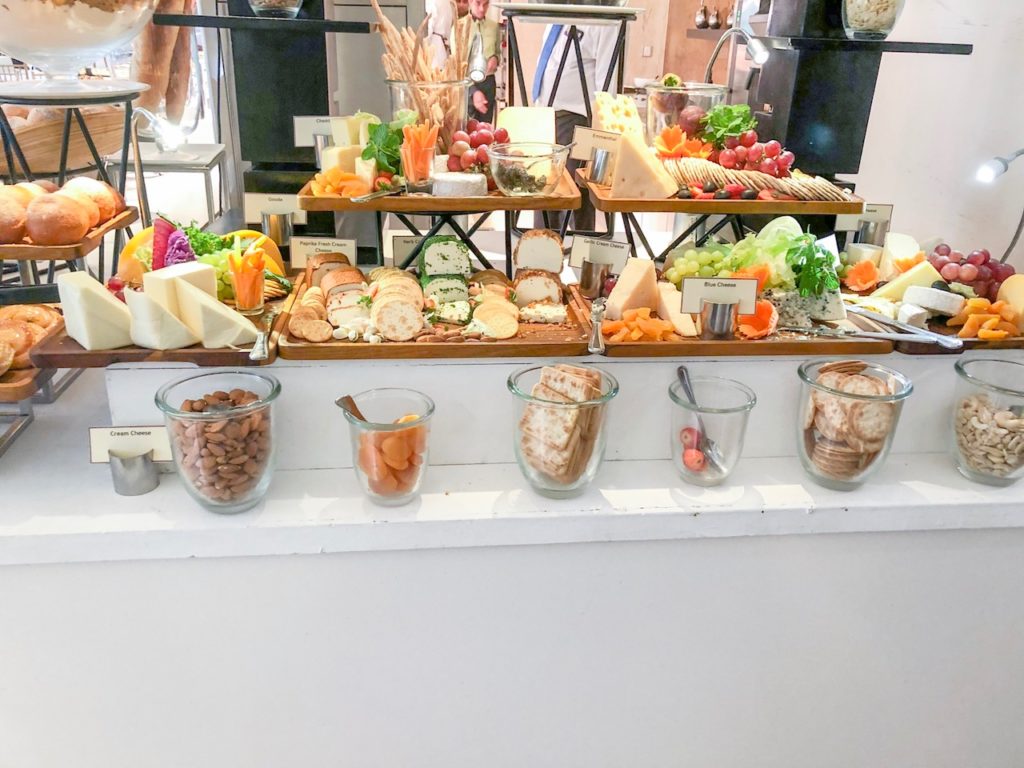 I haven't done a brunch post in a while so I'm happy to be able to share an amazing brunch experience I had recently. As you probably know I was visiting Sri Lanka earlier this month.
I've been going back to Colombo quite consistently since about 2008. I've stayed at different places during my trips back home but the Cinnamon Grand Hotel is probably my favourite hotel in Colombo. I've frequented this hotel on many occasions as an in-house guest and restaurant goer but I'd never tried out their Sunday Brunch.
Clearly I had no idea what I was missing! I decided to try out the Sunday Brunch on June 17th which just happened to be Father's Day. I was truly impressed by the whole event. I can honestly say I've never seen such a large spread for brunch in my life! This Sunday Brunch definitely beat every other brunch I'd been to.
The Food
From the appetizers – which included lobster tails, shrimp, oysters and a selection of sushi, to the carving stations, main dishes and deserts this brunch was a hands down winner for me. I was a little overwhelmed by the selection of dishes and options. This is definitely one event you need to prepare for ahead of time, i.e. don't eat breakfast and bring your eating pants!
If you know me personally, you'd know that I eat a lot! This brunch was no exception. I happily helped myself to 2 rounds of appetizers, the main course and 2 rounds of dessert.
There was so much to choose from I wish I had prepared better to try every single dish. I did a quick  count of the main dishes and I counted over 35 which is quite impressive for any buffet let alone a brunch.
The dessert selection was to die for and included a chocolate fountain which was the highlight for me. There was also an ice cream and flambé station.
The Place
Cinnamon Grand's Sunday Brunch is held at the Taprobane restaurant. This space is one of the main restaurants at the hotel and is also home to their daily breakfast and lunch buffets. The restaurant is spacious and offers table top and sofa style seating.
The brunch takes place between 11am and 3pm every Sunday. I was informed that there are 2 sittings for brunch; one from 11:30 am-1 pm and another from 1:30-3 pm. I recommend going early so you can spend the afternoon walking off the meal 😉 Reservations are a must as this brunch is quite popular among locals and tourists alike.
The Price
There are 3 different pricing options for brunch depending on what type of an experience you're looking for. The basic brunch buffet sans alcohol is Rs 3517 nett which is around $35 Canadian (I'm using a conservative conversion rate of Rs 100 to $1 CAD however the daily rates may be higher).
If you'd like to add some alcohol to your experience Taprobane offers 2 other pricing options:
The Beer Brunch for Rs 4172 ~ $42CAD
The Bubbly Brunch for Rs 5400 ~ $54 CAD
I chose the bubbly brunch and it did not disappoint! I was able to enjoy unlimited glasses of champagne with my meal 😉 Where else can you get that for $54?! All these packages are great depending on what you'd like and I think the pricing is quite reasonable for the amount of food and beverages you get.
The Verdict
I highly recommend this brunch experience to anyone who visits Colombo. This was definitely the best brunch I've been to and I really enjoyed it. It's a must-do in Colombo.
I'm hoping to be home again for Christmas and I'm already making plans to check out the Holiday edition of Cinnamon Grand's Sunday Brunch 🙂