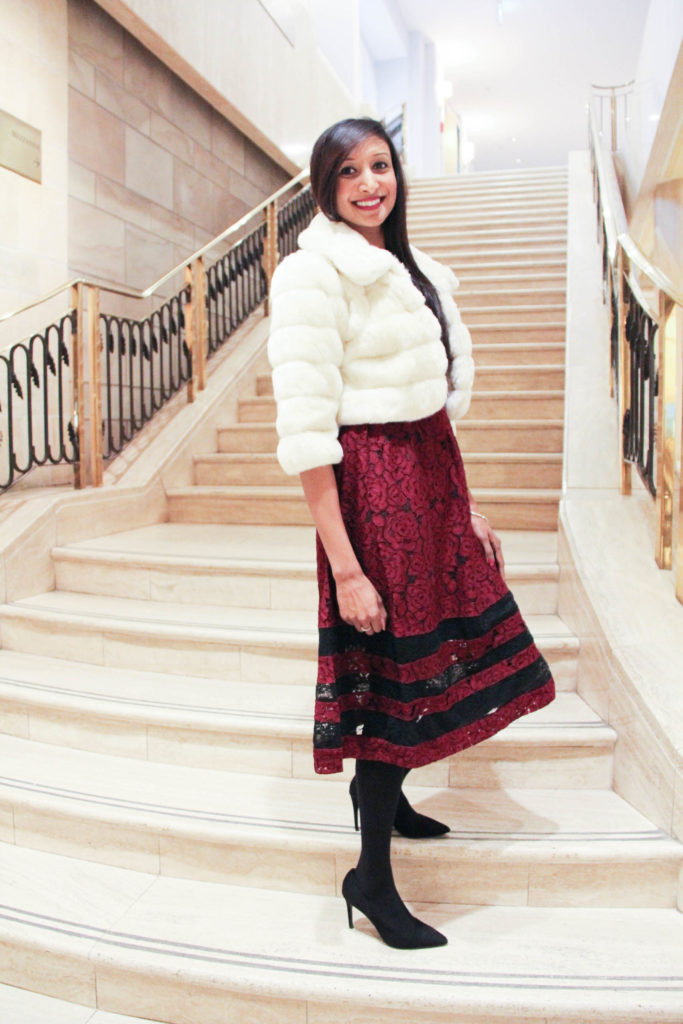 Have you started shopping for your holiday outfits yet? I have! I've got a few Christmas parties and business events coming up so I've decided to stock up on some party wear. I found this elegant burgundy lace dress at Suzy Shier that is just perfect for a Christmas party.
The lace  detail automatically gives  the dress a touch of elegance and class. The deep burgundy colour is just perfect for the holiday season and adds a festive touch. The black banding around the bottom of the dress gives it just a hint of sheer. This dress is the perfect mix of demure and daring. I paired the dress with opaque black tights and black heels but you could do a bare leg if you're more daring.
To accessorize I picked up this cute black clutch purse with a pearl clasp. I must say I am loving tthe  accessories at Suzy Shier and their holiday collection. As always Suzy Shier offers great clothes at an even better price. The dress retails for just $55! Suzy has been known to have 40% off sales so keep your eyes open for the next one and you could pick up the dress for even less 😉 Who doesn't love a great deal!